Primary "C" Happenings
Ms. Merike's Class
May 2014 Happenings
The month of May has been quite exciting so far! On May 5th, Mr. & Mrs. Tuvell, (Sophia), came to talk to our class about the "Children's Day", which is widely celebrated in the Japanese culture on this day. We learned that it is customary to make a fish kite, one to represent every person in the family. Our children had the opportunity to make one for themselves which they excitedly "flew" home that day. A big thank you to Sophia's mom and dad for visiting our class and sharing their culture and experiences with us!

Also, our afternoon children witnessed this year's sheep shearing and have received a new batch of silkworms from Ms. Brin, (ADM), to raise and observe.
Click the link below to see our class silkworms as they progress from eggs!

As is customary in May, emotions are running high among the students, awaiting the Ice Cream Social which will take place on Wednesday, May 14th.
We have been practicing our songs for the Year End Festivities and hope to see you all there!
Happy Summer Vacation ~ Ms. Merike, Ms. Veronica and the Classroom C students!
April 2014 Happenings
The students of Classroom C are busily working on our Easter art projects. We are making baskets, cards, etc. and are excitedly awaiting the egg-decorating which we will do during the week before we leave for Easter break.
Click the photo below to some of our Easter art work and projects: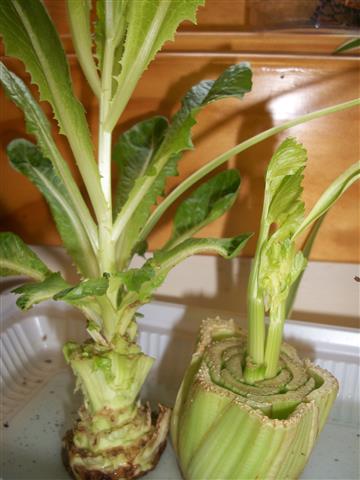 On March 20th, we did not forget to talk about the beginning of spring, even though spring's presence was felt only in name as the temperatures outside were anything but spring-like! The children have been observing the crocuses blooming and the daffodil leaves and blossoms raising their heads in our courtyard.
In class, we have "forced spring growth by planting pepper seeds and making use of the end parts of romaine lettuce and celery. These we placed in water and are enjoying the new "heads" growing up from both.
~Happy Spring! Ms. Merike, Ms. Veronica and the students in Class C!
March 2014 Happenings
The children in our class have been preparing for the New Jersey Symphony Orchestra visit (Monday, March 10th) by learning the names of the various instruments played in the orchestra and talking about how the instruments can be divided into groups: percussion, brass, woodwinds, strings
This year, the orchestra sent the string quartet to entertain and educate the students. The theme of the presentation was "Mozart, the Boy Wonder" and that has led to more discussion about Mozart, his life and also introduced a conversation about the other classical composers which the children are familiar with. (Lunch-time classical music selection is paying off!)
Another "trend" sweeping through the classroom was inspired by Eric Carle's book, "Slowly, Slowly, Slowly Said the Sloth". We also read the forward by Jane Goodall and the afterward by Eric Carle. Why are we always in a hurry? "Rush, rush, rush . . . ", says Eric Carle, "We could learn so much from the gentle and slow sloth", has made the children think and wonder . . .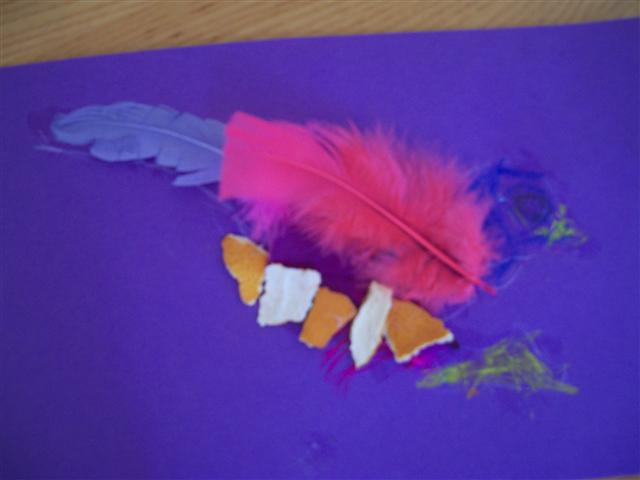 The children celebrated the first day of spring, (Thursday, March 20th), by reading the book, "How Do You Know It's Spring?" by Allan Fowler. The students also created beautiful "Robins" out of colorful feathers, orange peels and other materials.
~ Welcome Spring! Ms. Merike, Ms. Veronica and the students of Classroom C!
February 2014 Happenings
February has been all about science in Classroom C! For Valentine's Day, Ms. Bev found a frozen vinegar heart project. Children filled the heart-shaped ice trays with 1/2 water and 1/2 vinegar. They added some red food color and waited for them to freeze. The next day, the frozen hearts were dropped into a solution of water and baking soda and the children observed the CO2 (Cardon Dioxide) bubbles produced as the vinegar and baking soda reacted. Children kept asking to add more baking soda to create even more bubbles!
Another couple of experiments created just as much excitement We filled a glass with water, marked it with a red tape and placed it outdoors. The next day, it was frozen. The children were asked to guess what would happen and if the solid form would reach up to the line, above or under. Next we let the same experiment thaw in class again and left it out for all to observe how the water evaporated daily.
We also brought in a glass full of snow, which, when thawed, made only 1/4 glass of water.
The afternoon children have also been working with and learning the power of magnets; how the iron filings can be moved through the paper; how many paperclips can be picked up with one magnet, etc.
And for last, but not least, children have had lots of fun playing in the snow! Building snowmen and snow castles and making snow angels!
January 2014 Happenings
With the winter's cold upon us, the children in Class C are drawn to the "tea game"–making, serving and drinking hot tea!–and also to squeezing oranges for a glass of delicious Orange Juice for extra Vitamin C. The children have also been baking delicious banana bread for snack every week this month.
Our class's "art gallery" gets a makeover every month, and this month the work of Salvador Dalí is displayed and being discussed.
At lunchtime, the afternoon children are listening to different types of music as well as music from various composers. The past couple of weeks, the "featured" composer has been Antonio Vivaldi.
The children have also enjoyed a science experiment in which they must answer if certain root vegetables (carrots, turnip, radish, etc.) sink or float. The answers got more accurate as more children had finished their experiments!
December 2013 Happenings
The children in Ms. Merike's class enjoyed preparing for Christmas and the long recess, singing songs and creating festive art projects.
The early December snowfall thrilled the students who enjoyed recess playing in the snow! See the photos in the Classroom Photos gallery at the bottom of this page.
~Merry Christmas and Happy New Year!
November 2013 Happenings
The first two weeks of November brought many "holidays". The class learned about El Dio Do Los Muertos and how people celebrate it in Mexico–where it is warm–by staying out all night in the cemetery and in Estonia how we light a candle and go home–because it is cold! We talked about Diwali, Election Day and Veteran's Day.
We have celebrated quite a few birthdays this month as well. Our special birthday celebration involves counting how many times the Earth has orbited around the Sun, one time for each year since she was born! The children have also started the Thanksgiving projects and afternoon children have put together a menu for their upcoming Thanksgiving luncheon.
~ Happy Thanksgiving everyone from Ms. Merike, Ms. Veronica and the children of Classroom C!
Photos of our Thanksgiving Feast:
October 2013 Happenings
October is a month dedicated to celebrating the beginning of autumn and, of course, Halloween. The students are working on art projects which emphasize a different set of skills each: cutting, gluing, folding, tracing, painting and drawing.
Mrs. Tourtellotte has graciously donated twenty Halloween bags for the class to decorate for Halloween. A group of parents will be coming in later in the month to supervise pumpkin decorating, thank you to the Parent Association for donating the pumpkins!
We have been researching the shapes of the various types of leaves; not only their shapes, (ovate, linear obcordate, etc.), but also to identify the tree they came from–e.g. Maple, Oak, Sassafras, etc. We have read books and written about the importance of trees and our afternoon children are learning about why the leaves change colors and fall.
We have been playing the lunch box game–name a protein, grain, dairy, fruit or vegetable. As I mentioned to my classroom parents during Back to School Week, the afternoon children get very involved in packing their lunch which should include all 5 food groups–protein, grain, dairy, fruit and vegetables. This is a good opportunity for you, the parents, to have your child take over this job entirely. It is easily done bu first guiding your child by asking: "Would you like tuna or turkey for your protein?", "Bread or crackers for your grain?", and so on. Letting the child pack his choices!
~Good luck and Happy Autumn from Ms. Merike, Ms. Veronica & the students from Classroom C!
September 2013 Happenings
Another school year has started and we are welcoming 6 new students this September; 2 year olds-Gabe and Michael; 3 year olds-Maya and Kaylee; 5 year old-Olivia; 6 year old-Gianluca–brother of Enzo in Mr. Matt's class, who is joining our class for this semester only.
Our classroom has had a makeover! A large chalkboard was added to the classroom this September and to make room for it, many other classroom materials had to find a new place. Returning students (and the teachers) are by now almost adjusted to the new arrangement and the chalkboard gets lots of attention daily.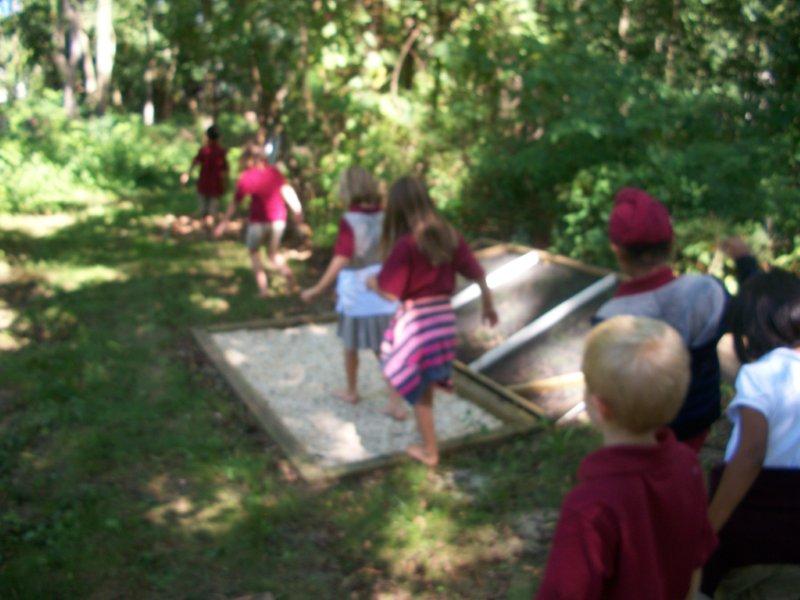 The afternoon children took their first walk through the woods this school year and experienced the bare-foot trail. We planted the dormant Venus Fly Trap and Pitcher Plant, (donated last year by, former Classroom C student, Lucas Russell), and we are anxiously waiting for them to sprout and show their "heads", hopefully in a couple of weeks. Overall it has been a very peaceful beginning of the year!
~ Wishing everybody a wonderful school year! Ms. Merike, Ms. Veronica and the children of Classroom C
Classroom Photos:
The photos below show some of the work the students are doing each day.  Click on a photo to begin the slideshow.